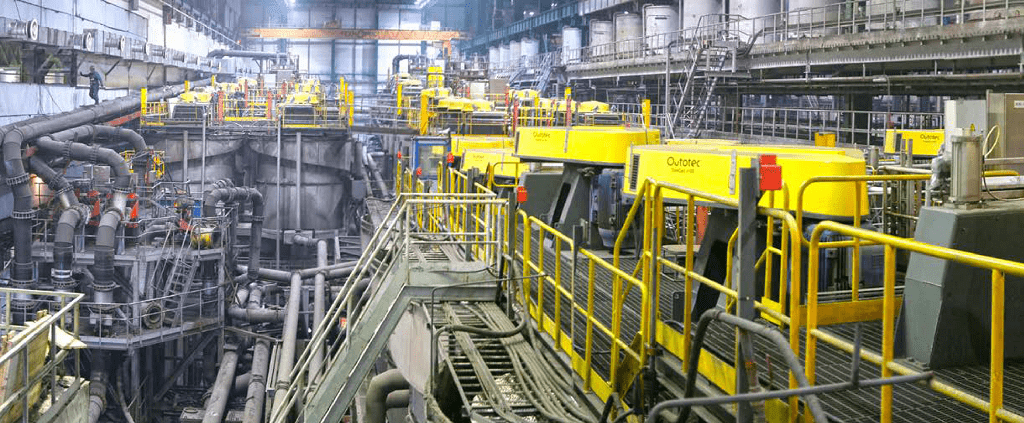 Highlights
Stage 2
Design ore processing capacity of 10,2 mtpa
Increased nickel content in nickel concentrates from 8.6% to 13.5%
Reduced smelting costs due to a 12% decrease in sulphide mass in the concentrate received (starting from 2016)
Increased sulphur disposal to tailings by 16%
2016 CAPEX of ca. RUB 10 bn (USD 148 mln)
Outstanding CAPEX of ca. RUB 4 bn (USD 69 mln)
IRR (Stages 1–2) > 40%
Project overview
The main phase of a major Talnakh Concentrator reconstruction project was launched in April 2014. Stage 1 was commissioned in January 2015. Talnakh Concentrator's Stage 2 involved expansion of the main building, reconstruction of the reagent preparation building, and construction of several new facilities. In fact, Stage 2 was equivalent to constructing a new concentrator capable of processing all ores from the Talnakhskoye Field.
Environmental effect
Sulphur emissions per tonne of produced non-ferrous metals were reduced due to a 12% decrease in sulphide content in the concentrate.
Project status
Stage 2: Phase 1 of the new tailings pit fully commissioned in September 2016; processing equipment installation completed in October 2016.